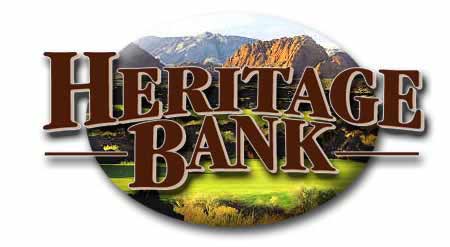 MORTGAGE LOANS
First-Time Home Buyer Loan - Heritage Bank understands the needs of the first-time home buyer. Heritage understands that the two largest obstacles to home ownership for many first time home buyers is the down payment and the monthly income requirements. Heritage has established a first time home buyers loan that is a conventional loan which requires as little as a 3% down payment. This aspect of the loan minimizes the amount of down payment required and with the present low mortgage interest rates, it is a prime time for prospective home buyers to take advantage of this loan. And, to significantly reduce the closing costs to the home buyer, Heritage is presently waiving the origination fee for the first ten home loans closed under this new loan. With this First-Time Home Buyer Loan it is a lot easier to finance the home of your dreams.
"Combination" Loan
This cash advance merchant inventory financing loan suitable for bad credit borrowers covers the construction and the long-term financing of the home after completion with only one closing and one set of closing costs. The cost savings can be significant over two loans and two closings. The long-term loans after the construction period is completed can be 15, 20 or 30 years.
Construction Loan
Heritage Savings Bank has been constructing loans in southern Utah since 1917. If you are in the market to build your own home, we have a great program available to meet your needs.
Other Mortgage Loans
Heritage offers long-term loans of 15, 20 or 30 years. Balloon loans with a 30 year amortization can have a 5 or 7 year balloon. Heritage also offers a one-year 2% rate capped ARM loan.
Lot Loan Financing
---
Loan to Value Ratio and Documentation
The maximum loan to value ratio is 70%. The LTV is determined by taking into consideration the lesser of the sales price or appraised value. Documentation similar to a regular home loan will be required.
If the loan to value ratio is less than 60%, the loan will qualify for reduced documentation. Under this circumstance, only the following documentation is required:
completed application with disclosures
credit report
title insurance
real estate purchase contract
Term of Loan
5 year balloon

up to a 20 year amortization
monthly payments
Interest Rate
Fixed This rate will change as market conditions dictate. Please contact Heritage Savings Bank for the current rate.
Adjustable Prime plus 2%, to be adjusted every six months
Origination Fee
2% of the loan balance
For those customers who finance their lot with Heritage and then later apply for a construction loan to build a personal residence, there will be a reduced origination fee. Instead of charging 1.75%, the origination fee will be reduced to 1.50%. This reduction applies to the combination construction / permanent loan.
Click here to learn more about Mortgage Loans






95 East Tabernacle, PO Box 579
St. George, Utah 84771
Phone: (435) 628-0433
Fax: (435) 628-5638