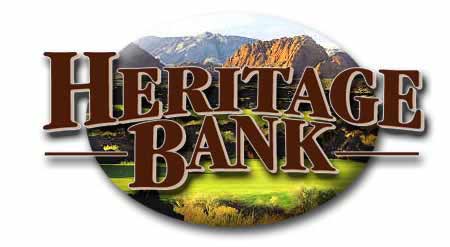 SERVICES
Heritage Savings Bank is one of southern Utah's premier mortgage lenders. Heritage provides local families the financing they need for constructing a home and continuing with the long-term financing when the home is completed. For over 80 years Heritage has served the housing needs of southern Utah. We stand ready to serve southern Utah with local loan approval, local loan processing and local loan servicing.
Types of Mortgage Loans offered include:
First-Time Home Buyer Loan
Heritage Savings Bank has established a first time home buyers loan that requires as little as a 3% down payment. Heritage is presently waiving the origination fee for the first ten home loans closed under this new loan. With this First-Time Home Buyer Loan it is a lot easier to finance the home of your dreams. Loan modifcation payment processing with HRMP.
"Combination" Loan
This loan covers the construction and the long-term financing of the home after completion with only one closing and one set of closing costs. The cost savings can be significant over two loans and two closings. All loans are serviced locally.
Construction Loan
Heritage Savings Bank has been constructing loans in southern Utah since 1917. If you are in the market to build your own home, we have a great program available to meet your needs.
Lot Loan
These loans are available for those who want to buy now and build later. The maximum loan to value ratio is 70%.
Other Mortgage Loans
Heritage offers long-term loans of 15, 20 or 30 years. Balloon loans with a 30 year amortization can have a 5 or 7 year balloon. Heritage also offers a one-year 2% rate capped ARM loan. Speak to one of our loan officers about these or the other loan products at (435) 628-0433.
Click here to learn more about Mortgage Loans






95 East Tabernacle, PO Box 579
St. George, Utah 84771
Phone: (435) 628-0433
Fax: (435) 628-5638